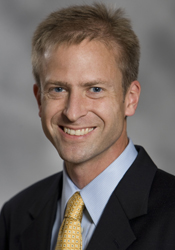 A Message from the Dean
Greetings alumni and friends,
It is an honor to be writing to you as interim dean of the School of Management.
While we were sad to bid farewell to Dean Arjang Assad, we wish him well in the next chapter of his career. He has left an indelible mark on the school, leaving us well positioned to continue the trajectory of success that has been the hallmark of his seven-year tenure.
The quality and size of our faculty, the school's position in national rankings and our growth in such strategic areas as entrepreneurship, leadership and health care management are just a few indicators of the school's strengths.
As you will see in the pages of this issue, we continue to have much good news to share.
Our cover story features a snapshot of nine outstanding entrepreneurs who, despite their varied backgrounds, have parlayed the tools they developed at the School of Management to create and grow their unique enterprises.
Stellar CPA exam results and a double UB MBA victory in the Whitman Case Competition demonstrate how well prepared our students are as they get ready to enter the workforce, as you will read in Startups.
Through our Center for Leadership and Organizational Effectiveness, I had the pleasure of working with the Buffalo Public Schools on a district-wide initiative to improve health and wellness for students, faculty, staff and administrators by establishing teams to create programs that focused on critical issues like nutrition, mental health, exercise and more.
And, in another story, you can read how the latest winners of our Henry A. Panasci Jr. Technology Entrepreneurship Competition are developing a biotechnology venture that offers a revolutionary way to deliver cancer drugs.
You can also read about faculty research that's taking the world by storm, such as Emily Grijalva's study on narcissism, and alumni like Luis Cabrera and Irina Maxwell, who have leveraged their international experiences into global careers.
As interim dean, I am committed to building upon the many strengths of the School of Management and I welcome your comments as we move forward.
Sincerely,
Paul Tesluk
Interim Dean