Close-Up: Brian McCallion
Accounting for Success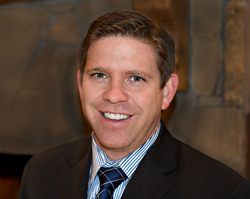 Photos: Angelique Brown Photography
Brian McCallion '01, CPA, CFA, is a vice president in the Controllers Department within the Finance Division at Goldman Sachs. He manages the Investment Management Division (IMD) product control team for the firm's Salt Lake City office.
A School of Management accounting major, McCallion's career started in 2001 at PricewaterhouseCoopers in New York City, where he performed audit work primarily focused on real estate.
"I spent my first few years applying the skills I had learned in school and working towards my CPA," says McCallion. "As a senior associate, I realized that I wanted to be closer to the financial products."
He decided to pursue those ambitions at an investment bank, serving as a product controller at WestLB for three years. From there, he joined the IMD product control team at Goldman Sachs in the area of performance/profit and loss.
"I worked out of the New York office for five years as part of that team, learning about the investment management business and obtaining my CFA charter," says McCallion. "In January of 2012, I was approached to move to Salt Lake City to start up and lead the IMD product control team there. In June of that year, my family and I packed up and moved to Utah."
McCallion says he still uses the fundamentals from the accounting courses he took at the School of Management every day. "Professor Ampadu and Professor Gunn always ensured that the bar was set high to prepare us for the working world," he says.
It's those fundamentals-and preparation-that McCallion says are the keys to success.
"I think it's important to spend a lot of time researching and understanding what each opportunity entails, and then to think more broadly about how that fits into what you want to get out of your career," he says. "If you don't enjoy what you do, it's difficult to be great.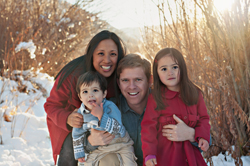 "In general, I find that if you are engaged in your role, you can succeed," he adds. "It is important to have high professional awareness by understanding the purpose of your role along with how it fits into the bigger picture, and by recognizing the short- and long-term priorities of your team and the business."
McCallion lives in Park City, Utah, with his wife and two children. He enjoys spending time outside with his family, playing soccer once a week and skiing in the winter. He also takes time to give back to UB.
"Brian has continually championed UB within his organization, giving students a valuable 'foot in the door,'" says Gwen Appelbaum, assistant dean and director of the school's Career Resource Center. "After that, it's up to the students to showcase the education, work ethic and real-world experience they've cultivated here." (Read more)
McCallion says he appreciates the expertise the School of Management offers its students and the experiences he had at UB-both in the classroom and on the soccer field.
"I enjoy giving back because of the enthusiasm and effort the School of Management faculty put in to prepare students for their careers," he says.
- Kevin Manne