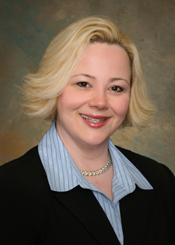 A Message from the School of Management Alumni Association President
Rethinking the Question of Alumni Engagement
Frequently, alumni ask how they can get involved with the school or the alumni association. And just as frequently we've scratched our heads, saying "How can we best involve this person, leveraging his or her unique talents and contributions'" Finding a meaningful answer has been so important that we created an Alumni Engagement committee.
I'm pleased to report that the committee has been actively searching for the answers, and one very positive outcome has been the creation of our School of Management Alumni Association (SOMAA) presence on Facebook and LinkedIn (see Alumni News). Although our presence is constantly evolving, we've already engaged more than 1,000 alumni through information sharing and event invitations, all while leveraging the speed that these social media afford us.
Both within and beyond the committee, however, we've realized that those questions about engagement and involvement do have their answers because many alumni who wish to be involved and engaged already are. Just last year alone, hundreds of alumni became involved-networking at chapter events, as telementors for the Career Resource Center, as members of one of our board committees and in many other ways.
As it turns out, it is you who are uniquely positioned to best answer the question about becoming involved. If you're not sure what's out there, consider the following:
Visit the SOMAA home page at mgt.buffalo.edu/alumni and click on "Opportunities for Alumni Involvement."
Visit the UB Alumni Association Web site for ideas at alumni.buffalo.edu/give-back.
Maybe you'd like to give back your time, energy and expertise to a student club' Contact Chris Salem, CRC student club liaison, at csalem@buffalo.edu.
If you're interested in assisting the board at the committee level with student activities or membership initiatives, contact me or any other member of our executive committee.
We as an entire UB community-in Western New York and around the globe-are all enriched when our alumni are active and engaged. And thanks to technology and our global chapter networks, getting involved isn't restricted by geographic boundaries. So really, the question is now: What do you want to do?
Sincerely,
Eileen M. Connor-Costilow
School of Management Alumni Association President