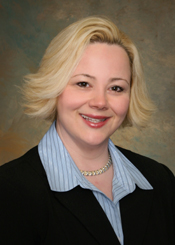 A Message from the School of Management Alumni Association President
Remembering a Lesson in Value
As I thought about a letter introducing myself as the incoming president of the School of Management Alumni Association, I considered how my membership in the alumni association has appreciated in value since I graduated. That got me to thinking about my MBA finance class with Professor Philip Perry. If you've ever taken his class, you might remember the mantra: "the present value of money is greater than its future value." All right, so maybe it wasn't actually a mantra, but it was a lesson that sticks with me today. In fact, remembering this has, on more than one occasion, helped me make better financial decisions, whether as a consumer or as a professional.
Nevertheless, in this current economic climate, with much discussion about the value of everything—from our homes, to our cars, to our futures—I am reminded of something that, with all due respect to Professor Perry, might actually turn this axiom on its head.
I'm talking about the value of your membership in the School of Management Alumni Association. The present value of your membership is huge, no doubt. (Not sure? Check out Alumni News, "Benefits Continue to Grow.") But I'm willing to take it one step further and say that, in this case, the future value of this same membership is perhaps even greater.
While you're receiving all the present value of your membership when you join, your membership dues allow the SOMAA to develop programs and initiatives that enhance both the student and alumni experiences, such as our Among Friends dinners, our coffee and donuts networking with current students, the MBA Advantage Sneak Preview Weekend, scholarships for students, education grants for alumni and our new CareerBeam career "success center." These initiatives reach across generations and around the world, ensuring the future value of both your membership, and ultimately, your School of Management degree.
I look forward to serving our alumni and students in this role and I welcome your ideas, input and suggestions on how we, as your alumni association, can work to truly provide value to your membership today and for many years to come.
Sincerely,
Eileen M. Connor-Costilow
School of Management Alumni Association President