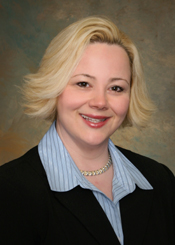 A Message from the School of Management Alumni Association President
Seeing and Being Seen
As you read elsewhere in this issue, the UB School of Management Alumni Association is embracing social networking, LinkedIn, Facebook and more, as yet one more way to "Connect, Network, Achieve." And we have compelling reasons to do so. With more than 30,000 alumni, our messaging, initiatives and benefits are all enhanced when we're able to leverage the speed that social media affords us. Simply put, the SOMAA can reach--and connect--alumni faster and farther than we've ever been able to before.
On the personal side, I have a LinkedIn account, a Facebook profile and I belong to all the requisite "groups." I've found them to be immensely helpful in helping me to stay connected to the people I care about. However, while these sites appear to be redefining and reshaping networking, they will never be, for me, a substitute for the "real" thing: getting out there to networking events and "seeing and being seen."
As Penelope Trunk, author of The Brazen Careerist, notes in her book, "Electronic communication cannot enhance relationships you don't have." Whether that communication is e-mail, instant messaging or Facebook, truer words have never been spoken. That's why LinkedIn and other sites are only one part of my networking and communication tool kit. My friends on Facebook and my connections on LinkedIn represent relationships, both professional and personal, that have been created and nurtured over time and, for the most part, in person.
In fact, the life and career I enjoy today are concrete proof that personal and professional opportunities happen when you network. In another example right under my nose, I work with two colleagues who met at Network Buffalo and, after a year of staying in contact, one helped the other get his first post-MBA job at our subsidiary, Brisbane Consulting.
It's experiences like these that inspire the SOMAA to offer a wide variety of networking events, activities and programming for alumni as well as students. There's something for everyone in our lineup (visit mgt.buffalo.edu/alumni/events for our upcoming events), and our worldwide alumni chapters also offer events and activities, so if you're not on LinkedIn or Facebook yet, don't despair. Come out, be seen and meet some of your fellow alumni, face to face and one on one. Because when it comes to social networking, meeting new people and building and maintaining genuine professional relationships, truly, "there's nothin' like the real thing."
Sincerely,
Eileen M. Connor-Costilow
School of Management Alumni Association President