NewsBites
Several influential media featured the accomplishments of the School of Management and the expertise of its faculty over the past year. Below is a summary of some of the school's citations in prominent national and regional media. These media "hits" enhance the school's national reputation and help to brand it as one of the nation's top business schools.

U.S. News and World Report
In U.S. News and World Report's annual ranking of best graduate schools, the School of Management was ranked No. 79 among MBA programs nationwide. It is the only MBA program in the Buffalo Niagara region to be ranked.

CBS News, MTV News, Time
Media outlets around the globe reported on a study by Emily Grijalva, assistant professor of organization and human resources, that found men are more likely to demonstrate narcissistic behavior than women. "Narcissism is a really complex phenomenon; it has both positive and negative elements," said Grijalva on MTV News. "A lot of people think it's only negative, but it's also related to high self-esteem, high self-confidence, being charismatic and being a leader."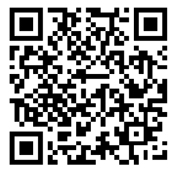 Stories about the research appeared in CBS News, Time, the Washington Post, Men's Fitness, Fox News, Business Insider, International Business Times and hundreds more.
Scan the QR code with the camera on your mobile device or visit bit.ly/narstudy to view Grijalva's interview with CBS News.

New York Times
An article in the New York Times featured Mickey Drexler, who graduated from UB in 1966 with a degree in business. Drexler is CEO of the J. Crew Group and founder of Madewell, a retail chain that markets a hybrid of city girl meets tomboy style. "I always wanted to have my own company," he said. "It was a psychological issue."

Washington Post, Bloomberg Business, Yahoo
Veljko Fotak, assistant professor of finance, was quoted in an article in the Washington Post about Temasek Holding's long-term investing strategy after the Singapore government opened up the option to draw more funds from the state-owned investment company. "This will force Temasek to either hold more liquid assets and settle for the lower returns those imply, or to face losses when divesting less liquid instruments," he said. The article appeared in news outlets around the world, including Bloomberg Business and Yahoo Finance.

Bloomberg Business, Business Times
Fotak also was quoted in an article on Bloomberg Business and the Business Times about Singapore's Temasek Holdings' credit rating. "A triple-A credit rating is a rare thing in today's markets, and there is a prestige element to it," he said.

MSN
Natalie Simpson, associate professor of operations management and strategy, was quoted in a story on MSN about the declining rate of fires and what firefighters are doing instead. Because of the demands we put on fire departments, we can't shrink their ranks, and there are problems with putting them in different vehicles, too, she said.

The Financial Times
The Financial Times reported on research by Fotak that found no evidence that traders who "failed to deliver" on stock market trades from 2005 to 2008 caused the 2008 financial crash, and found that spikes in the number of "fails to deliver" came after the Lehman Brothers and other firms had announced they were in trouble.

International Business Times
An article in the International Business Times reported on a new study by Michael Dambra, assistant professor of accounting and law, that found the JOBS Act is doing its job and getting more startups to go public. According to the study, pharmaceutical companies and biotechnology firms were most likely to take advantage of the act. "For example, without the JOBS Act, a pharmaceutical company would have to immediately reveal details about drugs they're working on when going public, allowing rivals to counter with generic options," said Dambra.

About.com
An article on About.com about free tax e-filing available through the Colorado Department of Revenue quoted Ann B. Cohen, clinical associate professor of accounting and law. "In my opinion, e-filing is no riskier than online banking or shopping," she said.

Bloomberg Business
An article in Bloomberg Business reported that Arjang Assad, dean of the UB School of Management, was hired to serve as dean of the University of Pittsburgh Joseph M. Katz Graduate School of Business and College of Business Administration, effective July 1, and looked at his successes at UB. Articles also appeared in the Buffalo News, Business First, Pittsburgh Business Times and Pittsburgh Tribune-Review.

Buffalo News
A front-page story in the Buffalo News about preparations area malls are making in the wake of terrorist threats quoted H. Raghav Rao, SUNY Distinguished Service Professor, Management Science and Systems Department. Looking specifically at Western New York, Rao said the region's experience in dealing with natural hazards goes a long way toward preparing it for a terrorist attack. "A lot of it would carry over," he said. "You would have a lack of resources and you'd have to coordinate amongst the different emergency agencies."
Harold Star, clinical assistant professor of operations management and strategy, was quoted in a Buffalo News story about the closing of Nova Photo after 25 years in business. "[That this was caused by sweeping technological advances is] a very sexy idea because technology is at the root of the change, but this sort of thing is as old as the hills," he said. "Nothing is forever and that's just the nature of business."
An opinion piece in the Buffalo News by Paul E. Tesluk, academic director of the Center for Leadership and Organizational Effectiveness, calls the hiring of a new deputy superintendent for Buffalo Public Schools "desperately needed" and critical for the future leadership of the district.