Insights...

News about faculty and their research
Investment bankers lead businesses to better mergers, acquisitions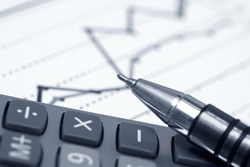 Corporations with board directors who have investment banking experience are more likely to acquire other businesses—and make better acquisitions when they do—according to a new study from the School of Management.
Published in the May 2014 issue of the Journal of Financial Economics, the study found that directors with investment banking experience help their firms to select better businesses to acquire, more accurately determine the value of the target business and either reduce reliance on mergers and acquisition consultants or negotiate lower advisory fees.
"We found that, all other things being equal, firms with investment banking directors on the board are more than 13 percent more likely to make acquisitions the following year," says study co-author Feng (Jack) Jiang, assistant professor of finance and managerial economics. "Relevant experience and financial literacy are important when serving on corporate boards."
The study defined investment banking directors as outside directors-a nonemployee member of a company's board of directors-who had past or concurrent working experience as either top executives or senior managers at one of the most active mergers and acquisitions advising firms. It used a sample of more than 41,000 firm-year observations from 1998 to 2008 and found a positive relationship between the presence of investment banking directors and the firm's probability of making acquisitions.
In addition, the research examined whether corporate boards with investment banking directors make better acquisitions than those without. Using a sample of nearly 2,500 acquisitions announced from 1999 to 2008, the study found that firms with investment banking directors are associated with 0.8 percent higher abnormal announcement returns, which translates to $36 million in increased value for shareholders.
These findings are counter to a 2008 study by GŁner, Malmendier and Tate that found that the presence of investment bankers on boards was associated with worse acquisitions.
Jiang collaborated on the study with Qianqian Huang, assistant professor, City University of Hong Kong; Erik Lie, Henry B. Tippie Research Professor of Finance and departmental executive officer, University of Iowa Henry B. Tippie College of Business, and Ke Yang, assistant professor, Lehigh University.
Maynes honored with teaching award

Maynes
Timothy Maynes, assistant professor of organization and human resources, received the Milton Plesur Excellence in Teaching Award from the undergraduate Student Association in a ceremony this spring.
Named for a beloved history professor who died in 1987, the annual award recognizes outstanding professors who create an atmosphere of creativity, enthusiasm and participation in their classrooms. Students nominate instructors who have inspired, excited or positively affected them from across the university.
Maynes joined the faculty last year after earning his PhD from Indiana University. He also holds master's and bachelor's degrees from Brigham Young University.
New book offers financial advice for when we 'get stupid'

Baby boomers can learn how to protect their hard-earned assets and guarantee a steady income for the rest of their lives through a new book by Lewis Mandell, professor emeritus of finance and managerial economics.
According to What to Do When I Get Stupid: A Radically Safe Approach to a Difficult Financial Era, financial reasoning usually peaks around age 53 and then declines sharply, especially after age 70. More troubling, Mandell finds financial confidence increases at this stage, leaving many seniors susceptible to risky sales pitches and bad investments.
Mandell, author of 22 books on consumer finance, says aging workers and retirees must act today to safeguard their finances against volatile markets and their own poor decisions.
"A fully paid, age-in-place home may be the single best investment we can make," he says. "By staying at home, we can keep ourselves or our loved ones out of expensive nursing homes, which can quickly deplete our assets."
Mandell also stresses the importance of securing a lifelong income through a single-premium immediate fixed annuity. In addition, the book re-evaluates other common practices like purchasing long-term care insurance.
Editorial and research appointments and awards

Suresh
One of the many ways our faculty enhance the reputation of the School of Management is by serving as editors for the elite scholarly journals in their respective fields, sharing their expertise and thoughtful leadership. Below is a listing of recent editorial appointments and awards.

Sanders
Nallan Suresh, professor and chair of operations management and strategy, was named an Outstanding Senior Editor by Decision Sciences, an international journal for information systems, operations and supply chain management.

Sharman
Larry Sanders, professor of management science and systems, was named an associate editor for Decision Support Systems, a journal that publishes articles related to theoretical and technical decision support systems issues.

Bezawada
Raj Sharman, associate professor of management science and systems, was appointed to the editorial board of the Journal of the Association for Information Systems, which publishes the highest quality scholarship in the field of information systems.
On the research front, Ram Bezawada, associate professor of marketing, was a winner of the Marketing Science Institute's research competition on social interactions and social media marketing. Bezawada and his co-authors, P.K. Kannan, University of Maryland, and Ashish Kumar, who received his doctorate from the UB School of Management, Helsinki School of Economics, were awarded a research grant to support the work outlined in their proposal, "The Effects of Firm Generated Content in Social Media on Customer Behavior: Evidence from Field Research."
How businesses can maximize revenue when introducing new products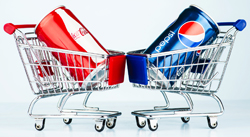 Companies should use existing brand names and add new, sub-brand names to maximize revenue when introducing new products to market, according to a new School of Management study.
Forthcoming in Management Science, the study noted a proliferation of new products in the consumer packaged goods market each year. For example, U.S. manufacturers introduced more than 150,000 new products in 2010 alone. Of these, more than 90 percent were extensions of existing brand name products.
"These new products can be line extensions, like when Pepsi introduces another type of soda such as Pepsi Lime, or brand extensions, like when a toothpaste brand such as Crest introduces a mouthwash product," says study co-author Debabrata Talukdar, professor of marketing.
"Given the significant investment and high failure rates of product extension launches, deeper insight into the impact of these brand development strategies can be very valuable," Talukdar adds.
The study analyzed 155 new product extensions introduced to 20 markets across the U.S. Researchers investigated the market performance of the products and the effects that introducing them to the market had on their parent brands.
"We found that brand extensions generate positive overall revenues," says study co-author Ram Bezawada, associate professor of marketing. "In addition, sub-branding, where a new brand name is used to help consumers distinguish from the parent brand such as Gillette Mach3, generates greater revenues for a typical brand extension."
Bezawada and Talukdar collaborated on the study with Vijay Ganesh Hariharan, assistant professor of marketing at the Erasmus School of Economics.
Short sellers not to blame for 2008 financial crisis, study finds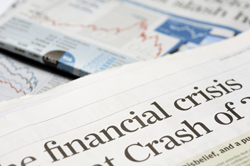 Contrary to widespread media reports, the collapse of several financial firms during the 2008 economic crisis was not triggered by unsettled stock trades, according to new research from the School of Management.
The study, forthcoming in the Journal of Financial Economics, analyzed the open interest of fails-to-deliver—stock trades where shares are not delivered within the three-day trading cycle—in the days before and after the stock crashes of American Insurance Group, Bear Stearns, Lehman Brothers and Merrill Lynch.
The researchers, including co-author Veljko Fotak, assistant professor of finance and managerial economics, particularly focused on fails caused by naked short sales, deals initiated for securities the seller does not own and has not arranged to borrow. In each case, they found these trades were not responsible for falling stock prices.
"Short sellers have been accused of using fails-to-deliver as a way to cause sharp declines in stock prices and profit from the resulting collapse of several major financial institutions," Fotak says. "However, we found that on most days there weren't enough settlement fails to cause significant price changes. And when fails were unusually high, it was only after price declines generated by other negative economic news."
The study also examined 1,492 New York Stock Exchange and 2,381 Nasdaq common-share trades from January 2005 to June 2008. The research showed that although regulators have been focusing on short sales, the impacts of short sales that fail to deliver and those that deliver on time are similar, and both largely beneficial for the market. Fotak says regulators should instead focus on eliminating the economic incentives for delivery failures by improving liquidity and transparency in the market.
Fotak collaborated on the study with Vikas Raman, assistant professor at Warwick Business School, and Pradeep K. Yadav, professor and W. Ross Johnston Chair in Finance at the University of Oklahoma.
Treadway named to workplace bullying academy

Treadway
Darren Treadway, associate professor of organization and human resources, has been named a founding fellow to the U.S. Academy on Workplace Bullying, Mobbing and Abuse.
The academy is a joint initiative between the Workplace Bullying Institute and the New Workplace Institute. It supports and promotes the multidisciplinary work of leading and emerging educators, researchers, practitioners, writers and advocates who are dedicated to understanding, preventing, stopping and responding to workplace bullying and related forms of interpersonal mistreatment.
"Studies have shown that as many as half of all employees in the U.S. have witnessed bullying at work and 25 percent have been the target of bullying," says Treadway. "I look forward to bringing my research on bullying, victimization and abusive supervision to the academy to help find solutions for these critical issues in the American workplace."