Insights...

News about faculty and their research
New faculty join school
The School of Management added five new faculty members to its distinguished roster in the fall.
Tan
The first four joined the Department of Finance and Managerial Economics. Hongping Tan, associate professor, has a doctorate in finance from Queen's University in Canada, a master's in economics from Wuhan University in China and a bachelor's from Hubei University in China. He teaches investments and he brings research expertise in the areas of corporate finance, corporate governance, international finance, financial analysts, media disclosure and accounting standards harmonization.

Fotak
Veljko Fotak, assistant professor, received his doctorate in business administration from the University of Oklahoma. At the Rochester Institute of Technology, he earned a master's in applied statistics, an MBA and a bachelor's in business administration. His research focus is in cross-border mergers and acquisitions, government ownership and sovereign wealth funds. He is teaching international finance and corporate finance.

Lin
Jerchern Lin, assistant professor, earned a doctorate in finance from the University of Southern California, a master's in mathematics in finance from New York University and a bachelor's in finance and math from Michigan State University. His research is in the areas of asset pricing, tail risk, investment funds, performance evaluation and insurance. His teaching interests include investments, derivatives, portfolio management, fixed income securities and corporate finance.

Suchak
Sudhir Suchak, adjunct assistant professor, has an MBA from Canisius College and a bachelor's in business administration from the UB School of Management. Prior to joining the full-time faculty, he taught part time in the school for more than 25 years. A seasoned professional with more than 30 years' experience in banking, he brings his teaching expertise to the areas of management of financial institutions, corporate finance and investments.

Grossman
Debora Grossman joined the Marketing Department as an adjunct assistant professor after six years of teaching part time. She has an MBA from Syracuse University and a bachelor's in marketing from the State University of New York at Oswego. A recipient of the Milton Plesur Excellence in Teaching award, she brings industry experience in advertising, market research, product development/management and brand management to the marketing courses she teaches.
Leadership Can Reduce Employee Cynicism, Increase Engagement
Management efforts to reduce cynicism and enhance employee empowerment can have a large impact on employee engagement, according to a study from the School of Management.
The study, recently published in Organization Science, investigated officer attitudes and organizational climates at 14 state prisons and found that proactive leadership can reduce cynicism toward change for both individual employees and across an entire organization.

Tesluk
"In prisons, employees face an array of very real and challenging circumstances that can create commitment problems," explains study co-author Paul Tesluk, PhD, Donald S. Carmichael Professor of Organizational Behavior in the UB School of Management. "Past research has shown that there are extraordinarily high turnover rates of 50 percent in the first year of service and 38 percent overall."
Tesluk said the study's findings are useful to managers in a variety of organizational settings beyond prisons.
"Senior leaders should be aware of the potential development of a cynical culture in their organizations, which may amplify employees' negative attitudes toward change," says Tesluk. "By addressing the issue, management can foster employees who are more committed, leading to reduced turnover and disengagement."
Leaders can limit the development of these negative cultures by making sure that their words are backed by specific actions, such as regularly asking for and acting on employee feedback, or providing ways for employees to participate in organizational change efforts, according to the study.
"Employees who feel empowered in their jobs will feel confident in attempting new ways of performing their jobs, especially during change efforts, and thus be less likely to experience cynicism towards change in for-profit and public organizations alike," Tesluk says.
Tesluk collaborated on the study with Katherine DeCelles, PhD, assistant professor of organizational behavior and HR management at the University of Toronto; and Faye Taxman, PhD, director of the Center for Advancing Correctional Excellence at George Mason University.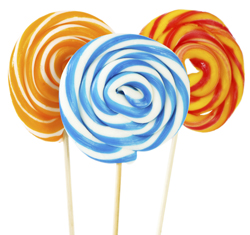 Sweet news for specialty stores
Specialty stores do not have to compete with supermarket prices to increase sales, according to a recent study from the School of Management.
Researchers found that consumers are not concerned about higher prices when shopping at specialty stores, and that they are more likely to buy items related to their main purchase than at a supermarket.
In addition, specialty store customers are more apt to respond to holiday promotions than to sale prices.

Trivedi
The study was conducted by Ram Bezawada, assistant professor, and Minakshi Trivedi, professor, in the School of Management's Marketing Department, along with two School of Management doctoral graduates: Ashish Kumar, assistant professor of marketing, Aalto University, Finland, and Karthik Sridhar, assistant professor of marketing, Ashland University.
Specialty retailers can benefit from the study by adjusting their sales strategy to focus on premium selection, cross-category items and holiday promotions, rather than price cuts, to increase sales, the researchers say.

Bezawada
The researchers analyzed data from 225 households, comparing candy sales in supermarkets to sales in specialized confectionary stores. They found that consumers preferred buying premium items, like boxed chocolates, from the specialty stores and were not averse to paying higher prices for them in comparison to similar items at supermarkets.
The results showed also that consumers were more likely to buy additional premium candies when at confectionary stores than they were to buy such related items at supermarkets.
Finally, the researchers found that promotions featuring sale prices at the specialty stores did not have as great an effect on increasing sales as similar lower-price promotions at the larger markets. Instead, consumers responded more favorably to promotions featuring seasonal or holiday themes, such as Valentine's Day or Easter items.
CMO has a place in the C-suite
A company's chief marketing officer can be a critical component of a company's top management team, according to a study by Inho Suk, assistant professor of accounting in the School of Management. In an invited editorial for the Journal of Accounting and Marketing, Suk argues that a company's chief marketing officer (CMO) should be part of the top management team, along with the chief executive officer (CEO) and chief financial officer (CFO), who determine the firm's corporate strategy.
Because the CMO is responsible for many of the activities that drive a firm's earnings, such as new product innovations, price promotions and advertising, Suk says the CMO would be a valuable asset in the C-suite. Most firms do not follow this practice, however.

Suk
"Although the CMO is the marketing executive responsible for various marketing activities, only 12 percent of Standard & Poor's 1,500 U.S. firms choose to have the CMO on their top management team," Suk says.
Furthermore, because the average tenure for a CMO at the top 100 U.S. branded companies is less than two years, it hinders him or her from implementing marketing policies that are consistent with accounting practices and financial policies, he adds.
Bringing the CMO on to the top management team and lengthening his or her tenure will allow the CMO to exert marketing policies that will provide long-term benefits to the company. In addition, the CMO is likely to gain a corporate-level perspective if on the team with the CEO and CFO.
"Under such circumstances, the quality of the information the CMO can provide about marketing and accounting will be higher and thus better reflect the firm's value," Suk says. This will lead to better long-term results.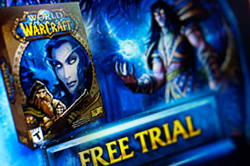 Level Up: Study reveals keys to gamer loyalty
Online role-playing game developers can get ahead of the competition by giving gamers more opportunities to get social, collaborate and take control of their online personas, according to a study from the School of Management.
The study, forthcoming in the International Journal of Electronic Commerce, considers why some massively multiplayer online role-playing games, or MMORPGs, like "World of Warcraft" or "Star Wars Galaxies," command legions of loyal players while others struggle to gain a following.
The question is important to developers because gameplay styles that keep players coming back are key to building a successful MMORPG and to increasing business profit. Online gaming is part of daily life for players of all ages and backgrounds; revenues from games on Facebook and other social networking platforms are expected to reach $2 billion in 2012, according to the study.
"The graphics and technology behind the games have improved over the years, but developers haven't made much effort to understand what makes MMORPG players really commit to one game over another," explains study co-author Lawrence Sanders, professor of management science and systems in the School of Management. "Most prior research has focused on the addictive nature of these games. Our study looked at how to make them more competitive in the marketplace," he says.
The study followed a group of 173 players who were part of a large MMORPG community. It examined whether two different game-playing strategies were successful in producing loyal players. One strategy found that giving players more control and ownership of their character increased loyalty. The second strategy showed that gamers who played cooperatively and worked with other gamers in "guilds" built loyalty and social identity.

Sanders
"To build a player's feeling of ownership toward his or her character, game makers should provide equal opportunities for any character to win a battle," says Sanders. "They should also build more selective or elaborate chat rooms and guild features to help players socialize."
In an MMORPG, players share experiences, earn rewards and interact with others in an online world that is ever-present. It's known as a "persistent-state-world" because even when a gamer is not playing, millions of others around the globe are.
Some MMORPGs operate on a subscription model where gamers pay a monthly fee to access the game world, while others use the free-to-play model where access to the game is free but may feature advertising, additional content through a paid subscription or optional purchases of in-game items or currency. The average MMORPG gamer spends 22 hours per week playing.
Research on loyalty has found that increasing customer retention by as little as 5 percent can increase profits by 25 to 95 percent, Sanders points out. So for the developers who create these games, finding gameplay styles that keep players coming back is key to building a successful MMORPG-and business.
Sanders collaborated on the study with Edward Garrity, professor, Department of Marketing and Information Systems at Canisius College; Junghoon Moon, associate professor, Program in Regional Information at Seoul National University; Md. Dulal Hossain, senior engineer, Institute of Computer Science, Atomic Energy Research Establishment at the Bangladesh Atomic Energy Commission; and Sooran Jo, researcher, business data mining team at Daum Communications.