Points of Pride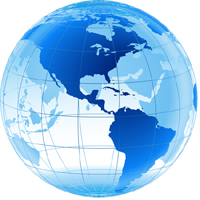 Last December and January, Dean Arjang Assad invited students, alumni, faculty, staff and recruiters to take a short survey asking one open-ended question: "What good things about the School of Management should we make people aware of (above and beyond the B-School rankings)?" Respondents were encouraged to share their personal stories.
Hundreds of responses poured in, much to the delight of the dean. "When I promised to read every survey that was returned, I had no idea how enjoyable it would be," says Assad. "It was incredible to note the enthusiasm and sincerity in each response."
The breadth of replies was expansive, highlighting our strengths in more than 50 areas, including economic and community impact, value, alumni network, career assistance, facilities, internships, technology, entrepreneurship, warm, friendly environment and more.
Not surprisingly, however, an overwhelming number of responses centered around three key areas: the quality of our faculty and educational programs, the success of our alumni and our international/global focus.
These areas have long been identified as critical success factors for the School of Management, but rather than asking you to take our word for it, we'd like to share a few stories with you.
Faculty Impact: Philip Perry

Perry
In 1986, John Lee was a junior taking "Intro to Finance" at the School of Management. Below is an excerpt from a letter that he recently sent by e-mail to Philip Perry, associate professor of finance and managerial economics.
I'm writing to thank you for making an impact on me back then that continues 22 years later as my career continues to unfold. Your course and your approach to teaching left an indelible mark on me that lasts to this day. I learned more in your class about finance and its applicability to management than any subsequent class, and the knowledge has provided benefits much beyond the core finance underpinnings. Your teaching approach taught me about analysis, about seeing the big picture and critically thinking through problems. These core competencies have repeatedly benefited me as I've shifted industries and disciplines, and have provided me confidence to handle numbers and analysis.
Mind you, I was scared to death of your tests because I had to write out lengthy analyses to arrive at and justify my answers, but there are few if any other occasions that I recall where I was tested and required to truly internalize the knowledge in order to answer questions. I still have those tests and my class notes, like a badge of honor for getting through a tough course.
This may seem like a bit much for a beginning finance course, but having worked for 20-plus years and attended grad school at Washington University in St. Louis, I have experienced enough to know quality when I see it. And your course was quality.
I received a "B" in the course and was more proud of that "B" than the other "A"s I received.
Thank you and I hope you are well.
Sincerely,
John Lee
St. Louis, Missouri
Alumni Success: Robert W. Black

Black
Look closely in virtually any corner of the world and you will find successful School of Management alumni. And one of the recurring messages from our survey respondents was that we should celebrate this success by sharing the stories of our alumni. We agree.* We couldn't be more proud of our 30,000 alumni. Here's one of them…
Flashback to the early 1980s: Bob Black is a School of Management undergraduate preparing to start an internship in the IT department of a local company. He learns on his first day that the department manager has quit three days earlier and instead of interning, he will be running the department. Okay, not everyone gets that kind of initiation to the world of business, but it served Black well.
Now, as group president responsible for the international businesses of Kimberly-Clark, Black leads the company's businesses in Asia, Latin America, Eastern Europe, the Middle East and Africa, focusing on the growth opportunities in these areas. Previously he served as Kimberly-Clark's chief strategy officer, leading the development, execution and monitoring of the company's strategy. He also led the company's innovation and enterprise growth organizations, including research and development, engineering, new business and global strategic partnerships, joint ventures and alliances.
Prior to joining Kimberly-Clark, Black held leadership positions at Sammons Enterprises, one of the world's largest privately held companies; Steelcase Inc., where as president of Steelcase International he led operations in more than 130 countries from his home base in Strasbourg, France; and McKinsey & Company. Black earned a bachelor of science degree from the UB School of Management in 1982 and an MBA from Harvard in 1984.
Black maintains close ties to the School of Management and serves on the Dean's Advisory Council. He and his wife, Kathryn, provided an MBA scholarship to a 2008 graduate, and in June, he shared his perspectives on global business as the keynote speaker at UB Business Partners Day.
Global/International Focus: Thomas Beauford Jr.

Beauford
The School of Management's international focus came up again and again in survey responses in a wide range of elements. From the cultural diversity of having classmates from other countries, to the strength of our programs overseas, to the global mindset of our faculty, respondents extolled the value of our international perspective.
Consider Thomas Beauford Jr., first vice president of HSBC Bank USA. He joined the bank's Operations Division in January 2008 to head the Remittance Processing Center, with operations sites in Buffalo, New York and Guang Zhou, China.
A 2008 graduate of the School of Management's Executive MBA program, Beauford was initially drawn to the program because of its global emphasis. Once in the program, he found the international residency particularly valuable, calling it "an opportunity for each student to employ every aspect of the program's curriculum within the structure of a real-life international business development project."
A Six Sigma Black Belt, Beauford has held leadership roles in operations, project management and information technology all over the world. He has lived or worked in London, UK; Bangalore, India; and Kuala Lumpur, Malaysia. As an HSBC Earthwatch Environmental Fellow, Beauford participated in a research project in Russia and has traveled extensively for business and pleasure to Europe, the Middle East and Asia.
The international focus of the Executive MBA has served Beauford well. He offers the following advice to prospective candidates: "Here you will find that both your increased knowledge of self and overall business acumen have developed to a level that has prepared you to dynamically interact with global corporate leaders across industries. Above the sense of individual accomplishment is the pride of knowing that you have taken on this experience with a cadre of executives that you may now call friends."
* Visit mgt.buffalo.edu/about/success for more alumni stories.